0
Where can you find Phuket's ladyboy escorts?
phuket
escorts
The Covid pandemic has caused a big shake-up in Thailand and seriously affected the tourism and escort markets. Phuket was shut to tourists for long periods, and many bars and red-light districts remain closed today. But it's not all doom and gloom; the Phuket Sandbox has seen tourists return. Bars and nightlife are slowly returning, as is the Phuket escort scene.

Knowing where to find Phuket ladyboy escorts isn't a simple question, and it can depend on what you are looking for. Here's a rough guide where to find the different types of Phuket ladyboy escorts in 2022.
Phuket Ladyboy Escorts online
While many of the adult entertainment areas of Phuket have diminished, the online escort scene has boomed. The bars and clubs of Patong and Bangla Road were once the heart of the Phuket escort scene, but with all the restrictions and closures, you'll now find the best selection of Phuket ladyboy escorts online.

There are two types of sites where you can find Phuket's ladyboy escorts, dating sites, and escort directories.

There are two standout ladyboy dating sites you will find in Phuket. My Ladyboy Date and Thaifirendly. Until last year, I would have said Thaifriendly was the better site, but they have recently made changes trying to force clients to buy a paid membership. Most ladyboy profiles are now hidden to general users unless you are willing to pay. My Ladyboy Date has overtaken as the ladyboy dating site of choice. I don't recommend either site if you are already in Phuket; these sites are better if you plan to schedule dates in advance. If you are already in Phuket, it makes more sense to head out and meet ladyboy escorts in person or use an escort site to call a ladyboy direct to your room. Forums such as The Ladyboy Forum, are also a good way to prep for a ladyby trip.

While chatting to a ladyboy via a dating site can take numerous messages to get something going, you always need to be sensitive in finding out whether the ladyboy you are chatting to is even an escort. Using an escort site cuts to the chase. Thailand isn't known for its escort scams, it's a pretty safe country, and scammers tend not to last long. With that said, it pays to do some research and stick to tried and tested sites.

We are happy to announce that Smooci launched in Phuket in January 2022. We are already building a good network of trusted agencies and independent escorts advertising on our site. Using our years of experience in Bangkok, we hold all our Phuket escorts to high standards and vet and verify everyone who signs up. You can now make a live ladyboy escort search in Phuket and receive booking confirmations within 10 mins via SMS.
Phuket Ladyboy Freelance Escorts
As mentioned above, the best place to meet ladyboy escorts in Phuket is online; that goes for agency and freelance escorts.

With restrictions easing up and nightlife venues reopening, there are also plenty of places where can you find Phuket's freelance ladyboy escorts in person. Patong is still the go-to place for ladyboy escorts in Phuket, and while Bangla is the heart of the naughty nightlife, you'll also find a lot of ladyboys hanging around the Paradise Hotel. The north soi or Paradise is the gay area of Phuket. Many gay bars are TG friendly, hosting nightly ladyboy cabaret shows. Venues such as Boat Bar, My Way, and Zag have been around for years and are popular for ladyboys to hang out.

You'll also find a good number of ladyboys hanging out on Bangla Road and along the beach in central Patong. It can be intimidating talking to ladyboy escorts working on the street, and while it is generally safe, you should always use common sense and be cautious.
Phuket ladyboy bars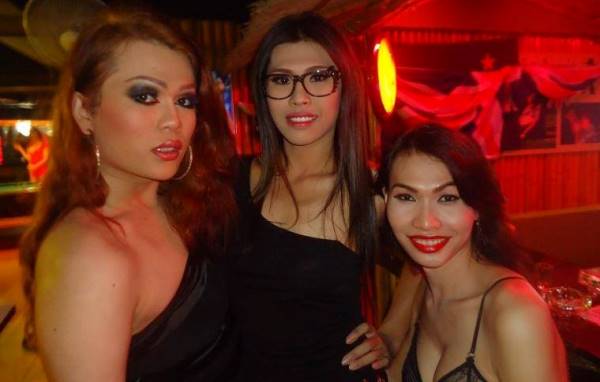 Phuket used to be home to one of the most famous ladyboy bars on the scene, Cocktails and Dreams. Sadly this infamous venue has long since closed, as has Soi Crocodile, a strip of beer bars with a large crowd of ladyboy escorts. Nothing currently on the scene compares to these venues, but you will still find many of the beer bars on Bangla road having one or two ladyboy escorts on staff.

Right now, there is no go-to ladyboy bar or beer bar complex in Patong or Phuket, but hopefully, a new venue will emerge to replace the much-missed Cocktails and Dreams.
Phuket ladyboy massage escorts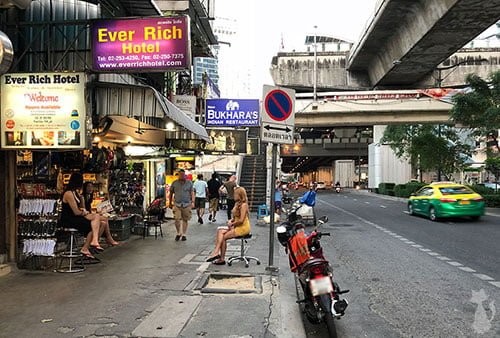 Another sorely missed venue is Tootsies. This place was arguably the best ladyboy massage in Thailand. Many ladyboy fans would travel to Phuket specifically to meet the staff or Tootsies and Cocktails and Dreams.

The good news is that most of the massage shops in Patong, Phuket are now open, and many of them host one or two ladyboy masseuses. It's best not to assume every ladyboy massage worker you meet is also an escort, but the truth is that most are, and what happens behind the massage curtain stays behind the curtain.
For the dating ladyboys in Thailand we recommend joining Thai Friendly which has hundreds of Thai ladyboys listed.

For dating ladyboys globally we recommend joining My Ladyboy Date which has attractive ladyboys in many Asian and Western countries.

For ladyboy escorts in Asia and Europe, make sure to try Smooci.
Article: Where can you find Phuket's ladyboy escorts?

Rules ·