0
Phuket, Thailand Escort Scams
Nov 03 2022 09:55 PM | admin in
Bar Life
Bars
escorts
scams
Phuket
Thailand
That said, there are specific scams and traps to be aware of. Here are the most common escort scams in Phuket, Thailand (and how best to handle them).
Phuket Escort Agency Scams
Bait and switch: This is when the escort in the photo/video isn't the one who turns up in your room. You see a stunning slim, 21-year-old model on the agency website, but she is not the girl you've been dreaming of when you open your hotel room door. Bait and switch is highly unlikely to happen when using a trusted, well-known Phuket escort agency.
What to do: Fortunately, this isn't common in Thailand. If it does happen, address it immediately and try not to let the escort into the room. Stand your ground, but remain calm and don't get aggressive. If there is drama, call the hotel security/reception swiftly.
Photoshopping: This is a far more common Phuket, Thailand escort scam. Heavily edited escort photos aren't unique to Thailand; this is an issue with escorts far and wide. It's similar to the bait and switch, but instead of a different person showing up, it's the same person, but they don't look as good as in the photos.
What to do: It depends on how heavily the photoshopped images are. If the person looks nothing like the photos and you don't find them attractive, it's best to follow the advice above. If the escort seems a little different, but you still find them attractive, it's best to overlook the issue and see how the chemistry works out.
Fake Reviews: This is something we work hard to eliminate on Smooci. Sadly, many escort sites don't have a suitable method or system for spotting fake reviews. So, you see some glowing reports on an escort offering certain services and experiences, but when they arrive, the experience is nothing like the glowing reports and recommendations described.
What to do: This is tricky as you tend not to realise you have been misled until after booking. You also have no proof they had anything to do with the possible fake reviews. The best advice is to play it cool and mark it as a learning experience. Getting upset, angry, or refusing to pay after the booking can lead to unnecessary drama.
Phuket Escort Freelancer Scams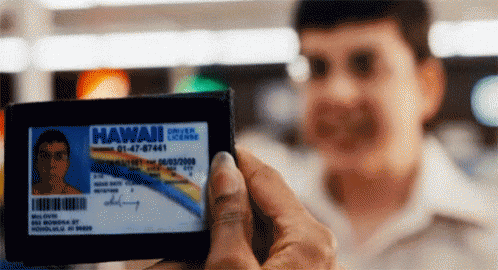 Stealing: It's not common, but you hear stories of escort clients being robbed by escorts, usually having things taken from their hotel rooms. Again, this is more common in other countries and big cities, but you should always be wary of it.
What to do: Whenever taking an escort to your room, always request they leave their ID with security/reception. This will help you in the unlikely event they steal from you and discourage potential thieves from trying. If you catch someone stealing from you, keep calm and get them to return the stolen items. Make sure not to be aggressive or confrontational or give them a reason to create drama and play the victim. If you realise you've been robbed after the fact, immediately inform the hotel reception and they will help you report it and hopefully catch the thief.
Pickpocketing: Pickpocketing occasionally happens when clients cruise for freelance escorts on the streets. This usually occurs when the escorts are in darker streets, such as along the beach at night.
What to do: We advise against purposely looking for street escorts; it's not necessary in Thailand. If you do it, make sure not to carry any unnecessary items, don't wear any expensive jewellery and watches, and limit the money you have on you. Be wary of where your phone and wallet are at all times. If you get a bad feeling or see something suspicious, leave immediately.
Fake IDs: One Phuket, Thailand escort scam you should always be conscious of, is the fake ID scam. Every Thai person should carry their government ID card, which will usually be needed to enter bars, clubs, and hotels. However, it's not uncommon for an escort to borrow her friend's ID, so don't always take it as given that the ID matches the person holding it.
What to do: This is usually done to hide the age or gender of the escort. If you have any doubts or suspicions that the escort you are with isn't the person in the ID, or they seem younger, or possibly not even the gender they say they are, address it. Be friendly and calm, and ask them about it. If you still aren't happy with their answer, ask for other proof or simply walk away.
Other Phuket Escort Scams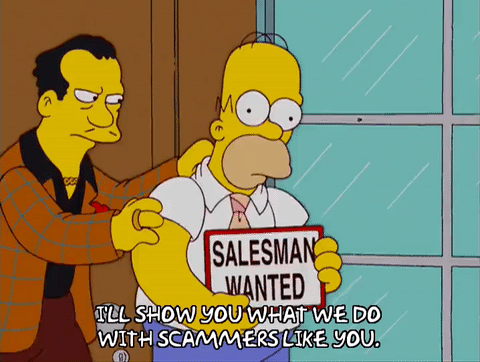 Bar and massage touts: Touting scams are when someone on the street or a taxi/tuk-tuk driver tells you about this amazing bar/massage with the hottest girls and raunchiest action you can imagine. But when you get there, you find something far less desirable and considerably more expensive than the other bars and massages all over town.
What to do: Some bars, clubs, and shows will use touts, but it will usually be the girls/ladyboys who work there trying to draw in customers during quiet times. They will also be very close to the place (no need to get a taxi and be whisked away). There's never a real reason to follow a tout; if you can't see the place they are talking about within view, it's a big no. If you find someone giving you the hard sell, say no thank you, smile, and keep moving.
Joiner fees: This is a Phuket, Thailand escort scam you hear about. Joiner fees aren't a scam in themselves; while there is an excellent selection of guest-friendly hotels in Phuket, some hotels charge a joiner fee to take a guest back to your room. However, this becomes a scam when the hotel allows you to bring a guest back for free, but a security or staff member takes advantage and tries to charge you a joiner fee.
What to do: We always advise getting the hotel guest policy before your trip (this can be done via an anonymous email). If you think you shouldn't have to pay a joiner fee, question it, especially if it happens at an odd hour during the night shift. If they insist you pay, ask them for a receipt and tell them you will double-check with the main reception. Standing your ground will usually cause most opportunists to back down.
Thailand is a beautiful and safe country; most people are very friendly and helpful, but always keep your common sense. There are other Phuket, Thailand escort-related scams and common tourist scams and traps you should look out for, including the notorious jet ski scam, which you should read up on in advance.
For the dating ladyboys in Thailand we recommend joining Thai Friendly which has hundreds of Thai ladyboys listed.
For dating ladyboys globally we recommend joining My Ladyboy Date which has attractive ladyboys in many Asian and Western countries.

For ladyboy escorts in Asia and Europe, make sure to try Smooci.
Article: Phuket, Thailand Escort Scams

Rules ·