0
How much are Ladyboy Escorts in Phuket?
Mar 01 2023 12:49 AM | admin in
Bar Life
Phuket
escorts
In general, prices tend to be a little higher in Phuket than in Bangkok, but with a bit of charm and know-how, you can expect to keep within a similar budget. To help you understand how much escorts in Phuket cost, we'll break it down into the different types of escorts you are likely to meet.
So, how much are Escorts in Phuket, and what are the different types of escort services available?
How much are Escort Agency ladyboys in Phuket?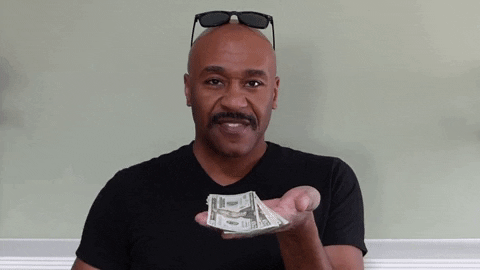 Phuket escort agency prices are very similar to those in Bangkok. We recently wrote about The best Phuket escort agencies 2022, and while reviewing our favourite three agencies, we found that prices have dropped quite a bit in the last two years.
Pre-covid, you'd expect to pay around 4,000 to 6,000 Baht for two hours with a Phuket agency escort (and higher for the top models). It now seems agencies are starting to offer more 1 hour services, and prices are going as low as 2,500 baht for the hour.
It's important to note that services such as couples and mistress play will commonly cost extra, with prices based on one client (so expect a premium if you are a couple).
You can expect to pay around 7,000 to 10,000 Baht for all night bookings. Angels Escorts have some excellent offers for longer-term dates, starting at 9,000 for a full 24 hours, and 24,000 Baht for three full days and nights.
Typically, agencies are very firmly against negotiating on their base short term rates. Still, if you plan to take a Phuket agency escort for 24 hours or more, they should be much more open to negotiating the price and terms.
By becoming a premium member (https://smooci.com/premium) on Smooci, you can get exclusive discounts on all rates.
How much are Freelance Escorts in Phuket
When discussing how much freelance escorts in Phuket cost, it's better to break it into two sub-categories: Freelancers who use more professional escort sites and directories and freelancers who work on the streets, in freelance bars, and using dating sites. Let's call them pro freelancers and casual freelancers.
Pro Freelancers
Pro freelancers tend to know the going rates clients pay the escort agencies and will usually follow similar pricing. Many of these escorts have (or still do) work for agencies, and they will try to give a more professional approach. They will also be harder to negotiate with unless you look for a longer booking. Expect to pay anything from 2,000 to 8,000 Baht for a short time (1-2 hours) and 5,000 to 15,000 for a long-time (overnight). It's fair to say that most pro freelancers will agree to the lower end of those prices.
Casual Freelancers
With casual freelancers, you can expect lower pricing and more negotiation opportunities. These freelancers will offer prices similar to beer bar girl prices. It's possible to find some short-times for as low as 1,000 baht, although expect to pay around 1,500 to 2,500 baht. Long-time can be as low as 1,500 baht, but you should be expecting to spend at least 2,000 baht and up to 5,000 baht.
While everyone likes a bargain and doesn't want to pay more than they need to, it's often the case that you get what you pay for. If a freelancing escort on a dark beach path is offering you a 500 baht short time, it might not be as great as it first sounds. Always use common sense and politely decline if it feels right and walk away.
How much are Bar Girl (and Agogo) escorts in Phuket?
Bargirl escorts are ladyboys/women who work in beer bars and agogos and are allowed to be bar fined. Again we need to talk about these in two categories, as the pricing for the escorts working in a beer bar will usually be different from those working in an agogo bar.
Beer bar escorts work in beer bars, usually more simple bars, often open-air and in a complex or group of similar establishments. Pricing for drinks is usually much cheaper here than in an agogo or nightclub. Beer bar escorts will often charge similar to casual freelance rates (discussed above).
Agogo escorts work in agogo bars, usually themed with stages where staff will dance on rotation. Prices for drinks are generally around 20% more expensive (although cheap draft beer offers have become common in recent years). You can also expect to pay more for the escort's time in an agogo when compared to a beer bar escort.
It's tough to give a precise cost for an agogo escort, as it can vary from place to place and girl to girl. Usually, the agogo will suggest prices to the staff but leave it up to their discretion. Some lower-end agogos may offer escort pricing similar to beer bars, whereas you can expect to pay closer to escort agency prices at high-end agogos.
It's also worth noting that you are likely to find different groups of dancers/escorts in agogo girls. There may well be a large selection of 'standard' dancers and a small group of 'premium' dancers. You can usually spot the difference based on their dress/uniform but expect to pay more (up to double) for a premium dancer.
Lady Drinks
The significant difference between taking an agency escort and a bar girl escort is that you will have to go to a bar or agogo to meet the escort. While many prefer this as it allows you to spend time to get to know the escort and talk to several escorts before you make your final choice, it also means having to stay in the bar and spend money. Some people still prefer this as it helps find good chemistry and rapport in advance, but others don't, as it means spending additional time and money.
How much extra money it costs depends on how much time you spend in the bar and how many drinks you buy. Firstly it's important to understand that when you buy a drink for a girl in a bar or agogo, it is called a lady drink and will come at a premium price. Lady drinks cost extra as this is a way a bar can maximise profit, but the escort will also earn a commission on their drinks. Lady drinks can cost as little as 20 baht extra in low-end beer bars and 3-4 times the price in higher-end agogos. It's always best to ask the price of a lady drink in advance.
When buying a lady drink, you allow the escort to spend time with you. The escort will usually stay with you for the duration it takes to finish the drink (note that this will be a shot in some agogos and only last 5 mins or less of their time).
Bar fines
You will also need to pay a bar fine when taking a girl from a bar or agogo. This compensates the bar for allowing their staff to leave work early. Even if you take a bar escort for 1 hour to a short-time room on the property, you will still usually be required to pay a bar fine.
How much are escort bar fines in Phuket?
Again, this varies quite a bit, depending on the place and even the time and day. Usually, beer bars will have a more reasonable bar fine of around 300 to 500 baht, allowing the escort to leave work for the rest of the night. In agogos, the bar fines tend to be much higher, varying from 500 baht to as much as 2,000 baht for a premium dancer (especially one that takes part in shows at the bar).
It's also worth noting that some bars and agogos will charge extra if the bar fining someone very early (say, before 7 pm) and will raise the cost of a bar fine for special days when the bar is busy (e.g. Christmas and New Years, when the bar want to keep most of their staff working to attract customers inside).
Short time hotels
Often known as short-time hotels or love hotels, these are places that offer rooms for a short period, usually around 3 hours. We've published a post on guest friendly hotels in Phuket to help you find hotels that allow you to bring escorts back to your hotel. But some may find themselves in a hotel that doesn't allow guests, or they prefer to be discreet and use short-time hotels.
Short time hotels can range in price from as little as 300 baht to over 1,000 baht for a nicer room. Some bars and agogos may even have rooms on the property but expect to pay similarly for using these rooms.
For the dating ladyboys in Thailand we recommend joining Thai Friendly which has hundreds of Thai ladyboys listed.

For dating ladyboys globally we recommend joining My Ladyboy Date which has attractive ladyboys in many Asian and Western countries.

For ladyboy escorts in Asia and Europe, make sure to try Smooci.
Article: How much are Ladyboy Escorts in Phuket?

Rules ·